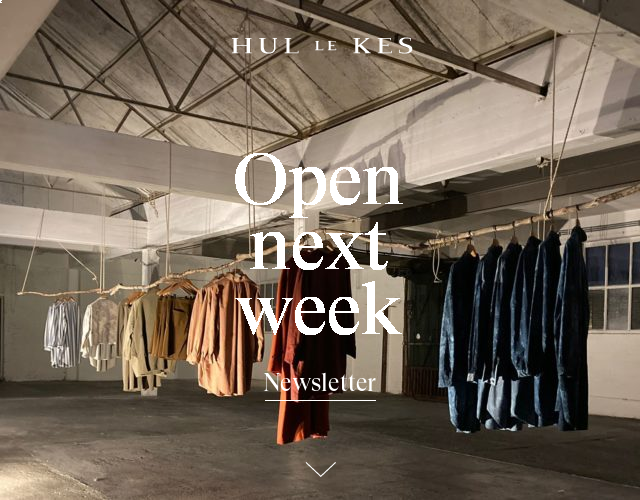 To celebrate 2022 together with you we will open the doors of Hul le Kes Privé one final time this year. We would like to invite you to join us next week in Arnhem. In our store you will find many new garments, including specials we made for the upcoming holidays.
Our store is open from Wednesday December 14 (4 p.m) until Saturday December 17. Click here for the opening hours.
The garments that will be available in our store next week will not become available online and are specially made for the store. Come and see these specials in real at Wezenstraat 5 (first floor) in Arnhem, the Netherlands.

December, 5 2022

In the recently published book 'Kleding Hoop' by Bianca Streng you will find an interview with Sebastiaan Kramer about our circular way of working and dyeing.


Cremer Jacket - Upcycled Wool - Dark colors
€ 329

Monet Trousers - Biological Cotton - Off-white
€ 329

Frank Pillow – Upcycled – Brown 60×60 cm
€ 139

Dyeing Service – Clothes
€ 30
November, 25 2022

Hul le Kes has new internship positions available at its Manufacturing Studio and places for learning trajectories at both our Recovery Studio and Manufacturing Studio. Would you like to apply? Then continue to read this post.