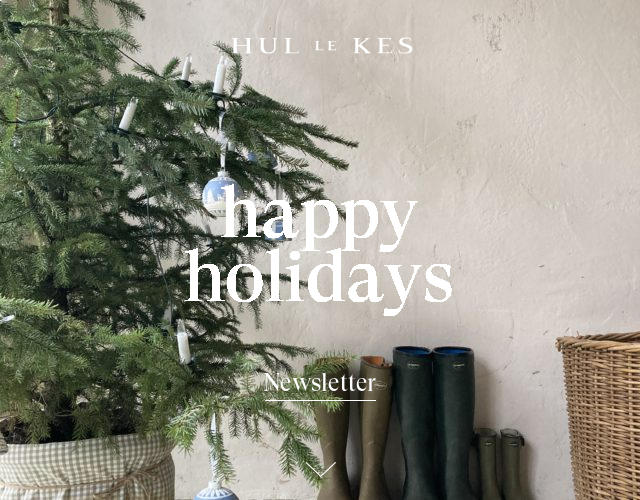 This year has been a fantastic year in which we started with our wholesale activities and delivering Hul le Kes items at our first resellers. We started with our own pop-up store in Arnhem, worked together with State of Fashion, had interviews with De Volkskrant, De Standaard, Vogue Living and many more fantastic reviews. We introduced our Monet kids, had a pop-up shop with Gray Label in Amsterdam, started with our Dyeing Events, made circular designed costumes for Introdans, started our collaboration with Museum Arnhem, introduced our new website, went to Milan, to Paris, helped many people in finding a new purpose in their lives via our Manufacturing Studio and Recovery Studio and much more. Read all our newsitems from the last year here.
But 2023 will bring us at least as much. Starting with our special Dyeing Event at Museum Arnhem, an Open Studio in Arnhem, starting a new wholesale season in February, expanding our social workplaces, starting new collaborations and more. Via our newsletter, socials and website we will inform you about all new steps we will take in 2023.
We wish you great holidays filled with laughter! To a prosperous new year to you and all your loved ones!
Sjaak Hullekes, Sebastiaan Kramer and everyone in our team.

December, 22 2022

Hul le Kes was asked by Museum Arnhem to develop a Christmas gift for their employees and relations.

With great help from all of our wearers, buyers and supporters we are happy to tell you that we will expand our business in 2023. We are not only growing in the number of stores that will be selling Hul le Kes as per 2023 (click here to see all our retail locations), we are also growing in the amount of textile waste we are upcycling ánd we are growing in our social activities.
Hul le Kes will increase its social mission as per January 1st, 2023, and will offer 30 extra places for people who are, temporarily or permanently, unable to follow the standards of our society.
Read all about it in this article.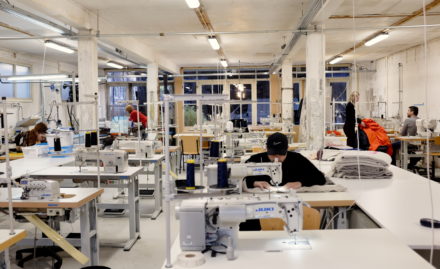 December, 23 2022

Hul le Kes made scarfs in collaboration with Dana Dijkgraaf Design and DIED for project developer Schipper Bosch


Open studio - February 10, 2023
Free entrance, registration only

Monet kids
starting from € 69

Monet Bodywarmer - Upcycled Wool - Dark Colors
€ 269

Cremer Jacket - Upcycled Wool - Light Colors
€ 329