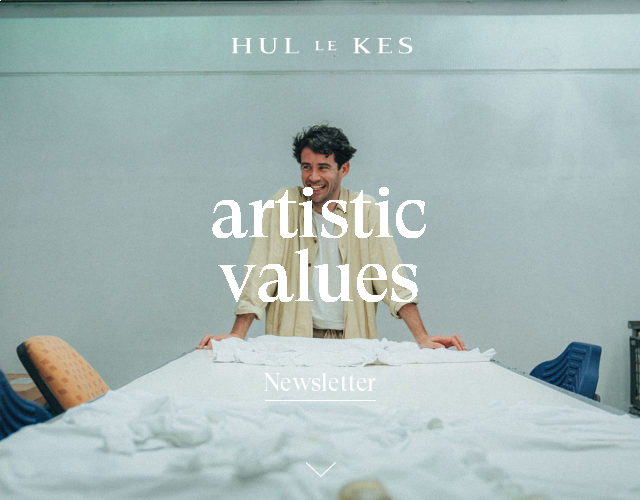 In this newsletter you will find more information about our special edition T-shirt for Museum Arnhem, our Monet & Cremer Jacket fitting event upcoming Sunday in Amsterdam, our Kids Monet, new products and how we help children and young designers in developing their talents.
Scroll down for more information.

Hul le Kes and Museum Arnhem started a collaboration around the current exhibition 'consume by' (tenminste houdbaar tot). Hul le Kes developed a limited edition T-shirt which is available at the Museum Arnhem store. There you can also get a white T-shirt, which will give you access to the special 'Museum Arnhem x Hul le Kes Dyeing Event' on January 14th; at Museum Arnhem. Go for more information to our website.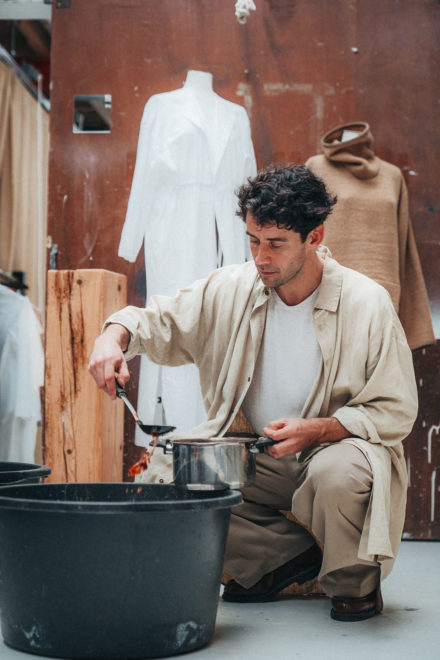 Hul le Kes is invited by Lovely Lane to come to Amsterdam this Sunday (November 27th). Between 12:00 and 17:00 Sjaak Hullekes and Sebastiaan Kramer will be in Amsterdam for a special fitting event for our upcycled jackets. Would you like a Monet Jacket, Monet Bodywarmer, Cremer Jacket or a Kids Monet? Then come to Plantage Muidergracht 202 in Amsterdam this Sunday.
And when you are in Amsterdam; also visit Dreamboat. Dreamboat is located around the corner from Lovely Lane and sells many more Hul le Kes products. A perfect combination to make for your Sunday afternoon.
No appointment required, just bring your friends and family! Click here for more information.
November, 11 2022

Now available again online; the Hul le Kes Kids Monet. Made from cutting waste from our vintage blankets.

New blanket options available

Monet Jacket - Upcycled Wool - Light Colors
€ 289

Monet Jacket - Upcycled Wool - Dark Colors
€ 289

Cremer Jacket - Upcycled Wool - Light Colors
€ 329

Cremer Jacket - Upcycled Wool - Dark Colors
€ 329

Hul le Kes gave a second workshop for children from the Weekend School Arnhem. By sharing our knowledge, offering them a glimpse into our profession and letting them experience what a circular and socially responsible fashion label entails. Read more about it online.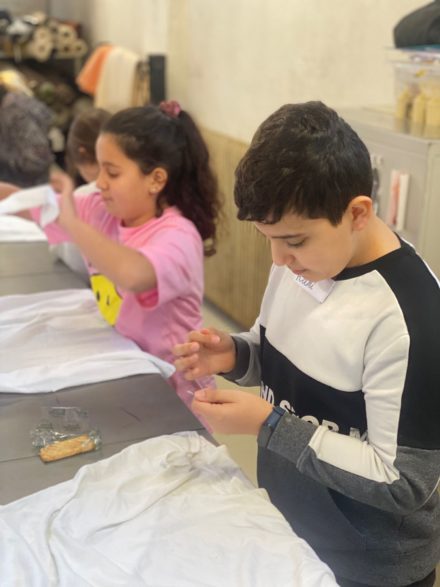 November, 8 2022

Hul le Kes and Stimuleringfonds Creatieve Industrie are looking for young design talents for an artistic research project. Apply before December 7th.